55 Cell Phone Users You'd Like To Silence
A book by Dr. Mike O'Malley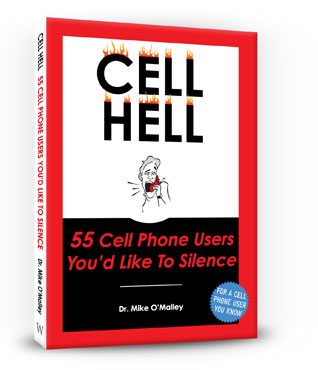 Share the Laughs - for only $14.50!
Does someone you know have Numb Thumb Syndrome from texting all day?
Does the guy in the next cubicle annoy you when he's on his cell?
Does your partner "investigate" your cell phone registry?
Give them CELL HELL. They'll get the idea!
CELL HELL is not just a book, it's an event — designed to be shared, talked about, and laughed over. You'll recognize people you know, people you love, and maybe even... yourself!
Order CELL HELL today as a joke, gag, or fun hint for a
cell phone user you know.